Innamissions playlist for 5-13-2019
New music this week from Amon Tobin, Deft, Quantic, Apparat, Paper Tiger, The Range, Flying Lotus, Jordan Rakei, Carl Craig, Maribou State, Nobody, Kabasa and more.
KUCI Fund Drive final week. Please help our station in our 50th year and donate now at kuci.org. Broadcasting live since 1969!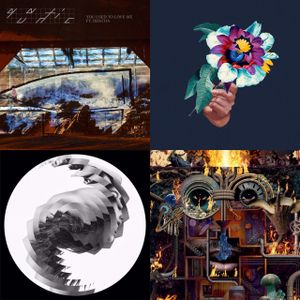 | Artist | Title | Album | Label |
| --- | --- | --- | --- |
| amon tobin | on a hilltop sat the moon | fear in a handful of dust | nomark |
| deft | on the wire | cracks | 20:20 ldn |
| djrum | blue violet | portrait with firewood | r & s |
| bogus order | it's up 2 | zen brakes vol. 2 | ninja tune |
| grandbrothers | bloodflow (lone remix) | bloodflow - single | city slang |
| carl craig | at les - beatless version | versus beatless version | infine / planet e |
| apparat | caronte | lp5 | mute |
| paper tiger | slinky | rogue planet | wah wah 45's |
| quantic | you used to love me feat. denitia | you used to love me | tru thoughts |
| the range | carole | providence e.p. | donky pitch |
| flying lotus | spontaneous feat. little dragon | flamagra | warp |
| jordan rakei | say something | origin | ninja tune |
| claude fontaine | cry for another | cry for another | innovative leisure |
| wild belle | keep you (ticklah remix) | keep you | columbia |
| maribou state | feel good feat. khruangbin (khruangbin's well nice version) | kingdoms in colour remixed | counter |
| nobody | sculptures | all too familiar | ubiquity |
| kabasa | feeling of the 60's | african sunset | bbe |
| mildlife | phase II | phase II e.p. | research |
| all city | move on you (inst) | move on you | geffen |
| ---- | selections from intern allison | ---- | |
| secret chiefs 3 | hagia sophia | | |
| the legendary pink dots | the more it changes | | |
| ibibio sound machine | tell me (doko mien) | | |
| yello | who's groove? | | |