Innamissions playlist for 9-27-2021
First live show in 556 days...Let's party!
The KUCI studios are now back open. Great to be back and provide weekly shows again for you listeners! A special big thank you to all the artists continuing to produce music during the pandemic. I'll attempt to broadcast music released during my show hiatus as much as possible while mixing in as much new music as well.
This week new music from Bacao Rhythm and Steel Band, Flying Mojito Brothers, sUb modU, Jane Weaver, L'eclair, Jacques Greene, Dj Seinfeld and more!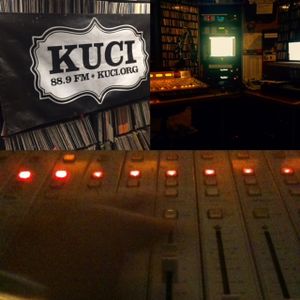 | Artist | Title | Album | Label |
| --- | --- | --- | --- |
| common | resurrection (inst) | resurrection | relativity |
| the far east | i'm in love | i'm in love | nyct |
| bacao rhythm and steel band | getting nasty | expansions | big crown |
| rudy norman | back to the streets (flying mojito bros refrito) | back to the streets | ubiquity |
| mori wa | suddenly | japanese breeze edits | forest jams |
| a hundred birds | black water | black water | wave music |
| fat freddy's drop | leave your window open | wairunga | the drop |
| sub modu | expensive shit (centre edit) | descent to the centre | tru thoughts |
| jane weaver | solarised (extended rework) | solarised | fire |
| the colours that rise | map to cydonia | 2020 | breaker breaker |
| l'eclair | p + r | confusions | bongo joe |
| lone | hidden by horizons feat. morgane diet | always inside your head | greco roman |
| earth trax | i'm not afraid (1-800-girls remix) | i'm not afraid (remixes) | shall not fade |
| dj seinfeld | someday | mirrors | ninja tune |
| bicep | light | isles (deluxe) | ninja tune |
| borai & denham audio | make me | club glow vol. 1 | club glow |
| kiimi | breaking my mind (jacques greene remix) | breaking my mind | hotflush |
| kelly lee owens | re-wild (breaka remix) | inner song remix series | smalltown supersound |
| prayer | breathe | in your arms e.p. | hooversound |
| burial | dark gethesamane | shock power of love | keysound |